» By Joren on Friday 22 February 2019
I have uploaded a small piece of software which allows users to find a specific audio marker in audio streams. It is mainly practical to synchronise a camera (audio/video) recording with other audio with the same marker. The marker is a set of three beeps. These three beeps are found with millisecond accurate precision within the audio streams under analysis. By comparing the timing of marker synchronization becomes possible. It can be regarded as an alternative for the movie clapper boards.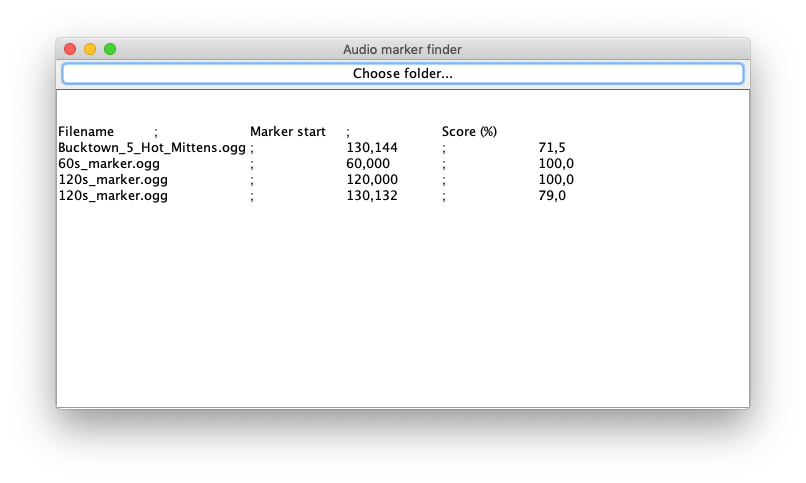 The source code for the audio marker finder is on GitHub. The software is used in the Art Science Interaction Lab of the Krook. Below you can download the Audio marker finder and the marker itself.
---