» By Joren on Thursday 09 July 2015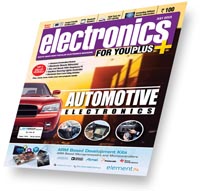 TarsosDSP, the is a real-time audio processing library written in Java, is featured in EFY Plus Magazine of July 2015. It is a leading electronics magazine with a history going back more than 40 years and about 300 000 subscribers mainly in India. The index mentions this:
TarsosDSP: A Real-Time Audio Analysis and Processing Framework
In last month's EFY Plus, we discussed Essentia, a C++ library for audio analysis. In this issue we will discuss a Java based real-time audio analysis and processing framework known as TarsosDSP
To read the full article, buy a (digital) copy of the magazine.